Here's a small sample of some our most utilized services:
Business IT Consulting
Cloud Servers & Backup
24/7 Help Desk Support
Data Security Solutions
Application and Infrastructure Hosting
Networking
Disaster Recovery
Email Encryption & Security
Office 365 Migrations
Remote & Virtual Desktops
Antivirus Implementation
Voice and Conferencing Solutions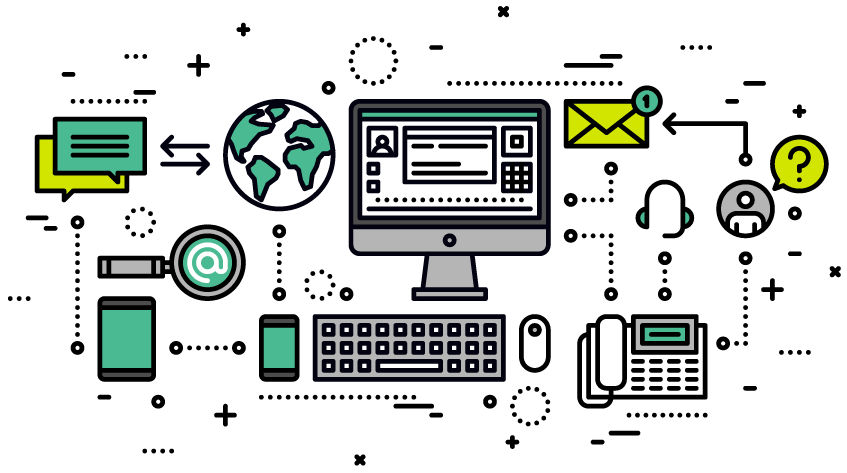 Cloud & Hosting Services
Application and infrastructure hosting support that is both trusted and efficient is crucial to any modern organization. Whether you'd like to store your data in the cloud or our local server farm (or both), we'll make sure your accounts, applications, and files are both secure and quickly accessible. From using Cantey Tech Consulting's existing high-availability infrastructure to colocation of your hardware, from private cloud to public cloud, we customize solutions for you. In the case of an emergency, we have a 24/7 emergency support team that will work around the clock to resolve any and all issues.
With our help, your hosting support will be streamlined, resilient, and safe. Read more about our cloud & hosting services.

NETWORK & SERVER MANAGEMENT
Your network and server infrastructure is the hub of your business so any system downtime can be frustrating as well as damaging. Our proactive and preventative approach to infrastructure management means your network and servers will maintain high uptime.
We handle the maintenance, monitoring, and support for you. It's that simple. Find out more about our network and server management services.
Data Security
Whatever the size of your organization, you're dependent on networks and servers to support and store sensitive data. We customize comprehensive security solutions with firewalls, email security, virus protection, and regular monitoring in order to keep your data readily accessible and safe.
Learn more about our capabilities for data security.